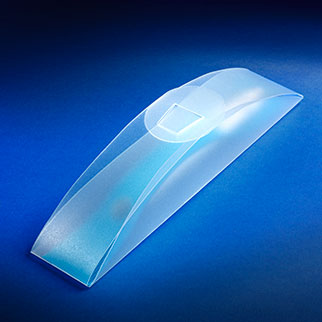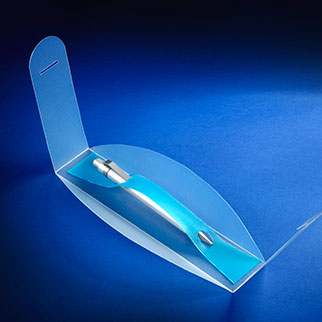 Ref. 442
Objective
Development of an original pack to hold a pen.
Development

A long piece of translucent PP film has been die-cut. When the pack is closed by means of some tabs, the sides are held to prevent it from opening. Inside it, a small PP film strip holds the pen by means of two holes at either end. As this strip is longer than the pack, it is compressed inside and it holds the pen as if it were floating.
Materials
0.4mm PP film of two different colours.

PEN HOLDER