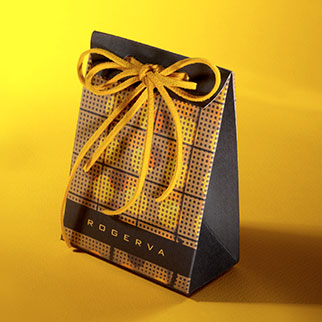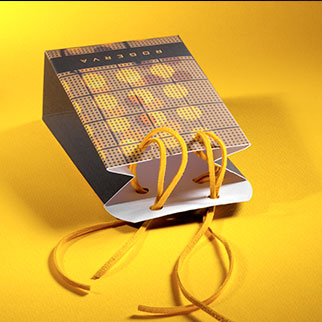 Ref. 436
Objective
Small bag to contain small presents.
Development
Bag made from just one die-cut, which when folded and closed becomes triangular. However, the shape can be modified (narrower, squarer, taller, etc.) depending on the present inside. Printable on one side and closed with a ribbon to match the style of the bag. It is possible to use different materials and finishes.
Materials
280g card, 10mm wide ribbon.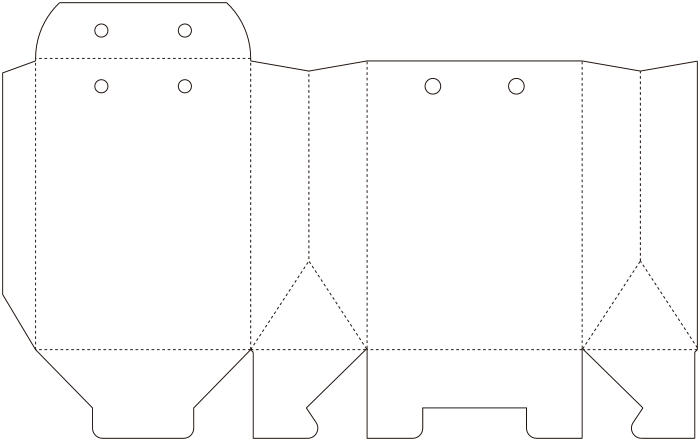 SWEETS BAG