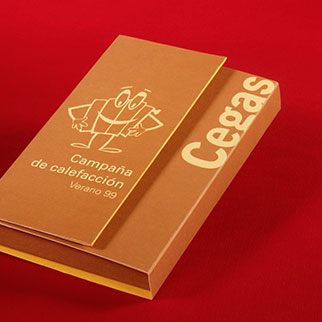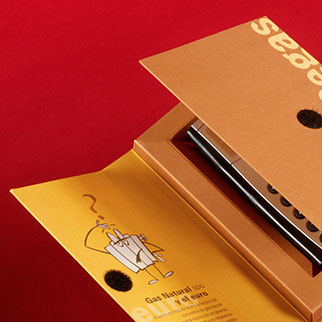 Ref. 281
Objective
To obtain the largest surface for messages and graphics.
Development
By gluing a folder-shaped triptych to a standard tray an ample surface area is obtained to integrate lengthy information and messages. The triptych die-cut has been made so that only one side has to be printed. In this way, costs are lower and the lid is reinforced. The closure is a Velcro circle positioned in a small hole in the die-cut.
Materials
280g card, 10mm Ø Velcro.
Download

TRIPTYCH PACK