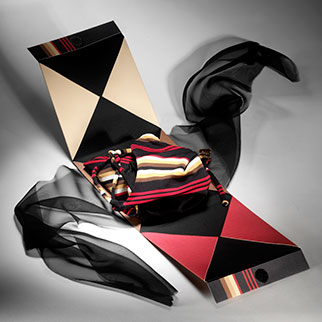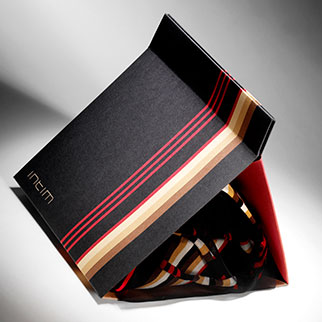 Ref. 269
Objective
Design of a pack for delicate light objects.
Development
Only one card strip, reinforced interiorly, which also has a nice look, forms the triangular structure of the pack, with a Velcro closure in its upper vertex. A satin strip glued to the base serves to wrap and hold the object inside before closing the pack. Highly recommended to communicate glamour.
Materials
280g card, 10mm Ø Velcro, 800x170mm tissue.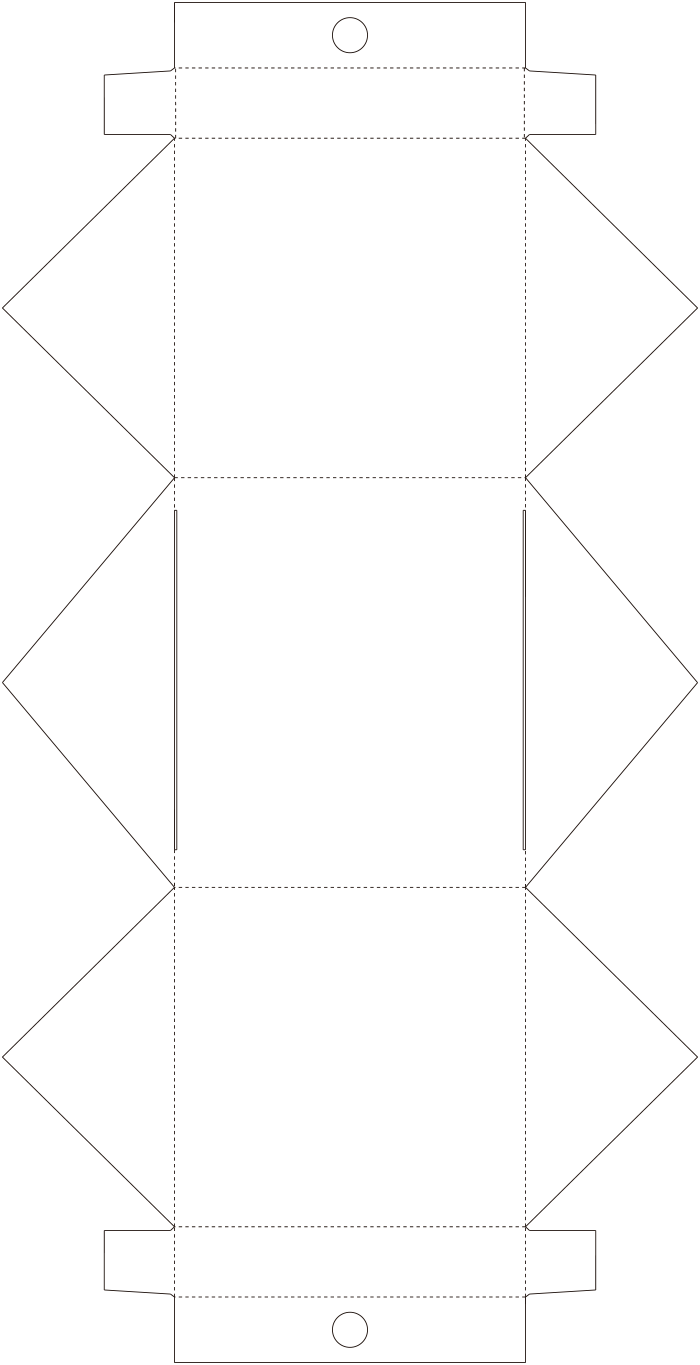 GLAMOUR PACK