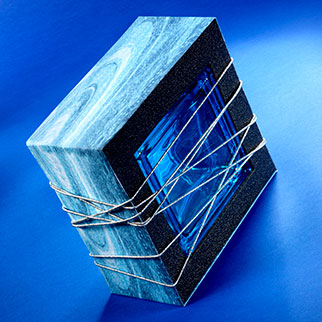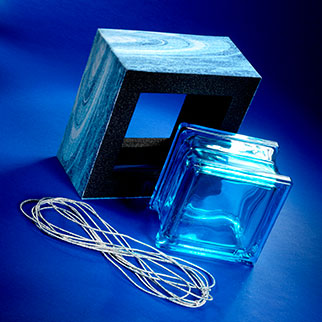 Ref. 233
Objective
Exhibition and protection of a glass piece.
Development
A piece of foam rubber, covered with a card strip with graphics graphics, frames the whole glass piece, protects it and leaves its sides completely visible. To hold it and prevent it from falling out, the packaging is wrapped at random with a thread ribbon, which gives the set an original appearance.
Materials
20mm thick foam, 280g card and thread.

GLAS CUBE FRANCE