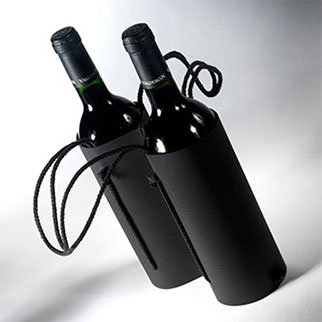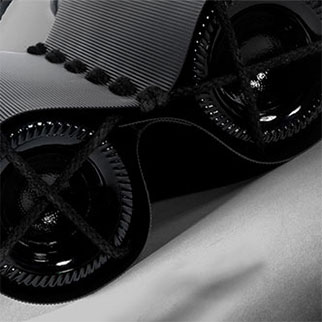 Ref. 175
Objective
Simple element made with simple materials.
Development
Due to its contents, this pack needs to be strongly reinforced so PP film plastic and a thick cord have been used. The PP film plastic makes the bag resistant apart from being able to add serigraphy and presenting the most convenient background colour. The cord serves as the gluing-union system and it also holds the bottles at the base.
Materials
0.8mm PP film, 6mm Ø cord.