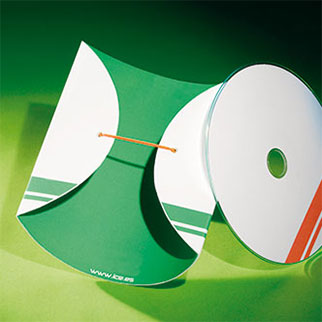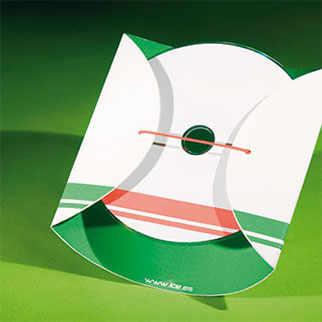 Ref. 144
Objective
Simple and original pack for a promotional CD.
Development
Very simple presentation, without gluing or flanges, that holds the CD just by the pressure of an elastic band. Its volume depends on the size we want the whole to have. As this is a promotional presentation, it cannot be used as packaging; if we put it flat inside a dossier the CD could fall out.
Materials
300g card, 3mm Ø elastic band.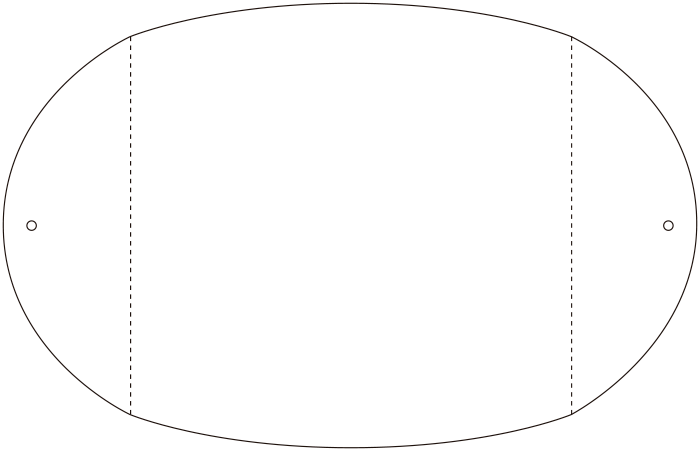 CD PACK