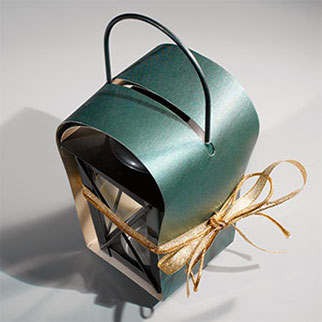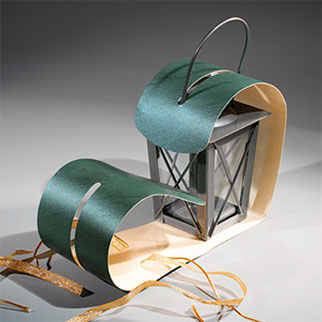 Ref. 075
Objective
Simple decoration of a gift with irregular shapes.
Development
A die-cut reproduces the shape of the piece (lantern), decorated with card where you can apply a graphic image, leaving the lantern in sight. The die-cut has been perforated to attach it to the lantern using a ribbon. The traditional mailing system is not recommended since the pack does not protect the contents.
Materials
240g card to decorate the die-cut, 10mm ribbon.
Download

LANTERN