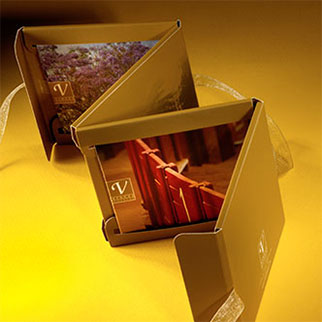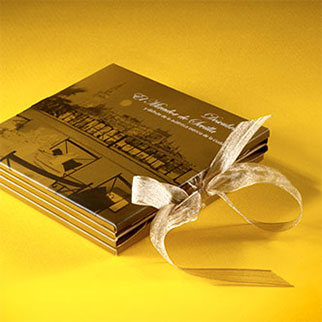 Ref. 072
Objective
Folder to contain four decorative coasters.
Development
Folder-shaped pack that holds and presents the glass coasters in situ. Fastening is solved by means of upper and inferior lugs, without adhesives or glue. Apart from printing in four colours, we can combine the materials and the exterior ribbon in different ways with the design of the box.
Materials
280g card, 30mm wide ribbon, 3mm thick cork for coasters, 180g plasticized card.
Download