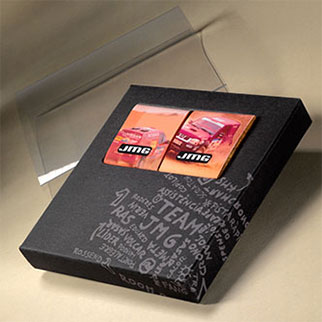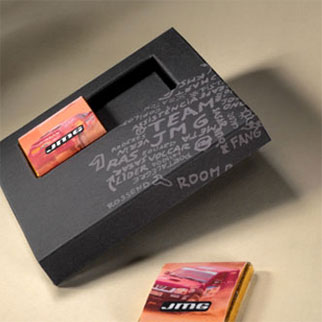 Ref. 068
Objective
Product visibility and transmission of messages using a transparent case.
Development
The product contained can be seen thanks to a transparent exterior sliding band. It is possible to screen print text on the transparent plastic, resulting in an attractive design of transparencies. The case is simple and printed only on one side.
Materials
280g card, 0.3mm transparent PP film.